Search
Search by part number or keyword
Simplifying 3-phase power line to 2-wire power supply connections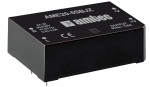 To view specs, pricing, delivery & ordering information, please go to AME10-BJZ & AME20-BJZ
Aimtec announced the introduction of 10 Watt and 20 Watt AC/DC power converters with 90~528VAC input voltage range, AME10-BJZ and AME20-BJZ series.
The new regulated 10 Watt and 20 Watt AME10-BJZ and AME20-BJZ series are packaged in industry
standard packages: 62.0 x 45.0 x 30.0 mm (2.44 x 1.77 x 1.18 inches) and 70.00 x 48.00 x 30.0
mm (2.76 x 1.89 x 1.18 inches) respectively. They meet the IEC/EN 62368-1 standards and are
EN55032 class B compliant.
The internal EMC filtering reduces the need for external filtering components reducing
production costs and are well suited for a wide range of applications including electric
metering of three phase AC supply, industrial applications as well as commercial equipment
applications.
The standard package is available with 3.3, 5, 9, 12, 15 and 24 VDC outputs. These series offer
patek philippe calatrava replica watches
over current, over voltage and short circuit protection while accepting an ultra-wide input
range of 90-528VAC or 100-745VDC at 47-63Hz input frequency. High MTBF
of 300,000 hours with an efficiency of up to 83% is another relevant feature.
The new AME10-BJZ and AME20-BJZ series feature high input/output isolation of 4000VAC and operate from -40°C to +70°C with full power output from -10°C to
+55°C.
• Input: 90-528VAC, 47-63Hz, or 100-745VDC
• Operating Temp: -40°C to +70°C
• Over Voltage Protection
• Over current Protection
• I/O Isolation of 4000VAC
• Short Circuit Protection